Your Guide to Door Alarms and Window Sensors.
If you've recently moved into a new home or are considering home security for the first time, window alarms and door sensors are the perfect start. Use this guide to break down all the basics and figure out which type of sensor is right for you.
Door Sensors & Window Alarms Made Simple
Why Install Door and Window Sensors?
What to Know Before You Buy
Common Entry Points for Burglars
How do Door and Window Alarm Sensors Work?
Window + Door Sensor Installation Tips.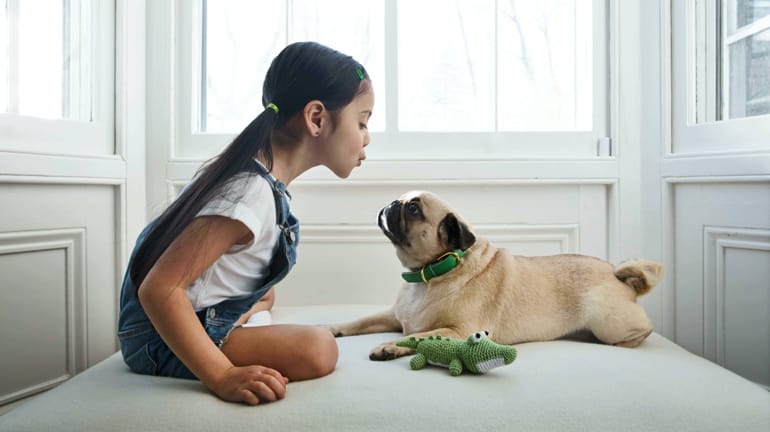 Door Sensors & Window Alarms Made Simple.
Break-ins and burglaries happen every day. So whether you're considering a full-fledged home security system or want to know more about DIY window and door sensor options, consider this guide your one-stop-shop for all the information you need to get started.
We'll break down all the basics for you, from benefits, installation, common vocabulary, and the best sensors for every kind of door and window style. If you're not sure where to begin or what is what, this is the guide for you.
Why Install Door and Window Sensors?
Door and window alarm sensors are more affordable than most home security options, and their long-lasting batteries make upkeep simple. And since you can't be in every room of your house at once, their most obvious benefit is ensuring your entire home is secure, whether you're there or away.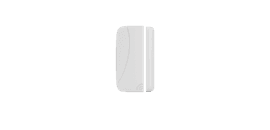 Door and Window Sensors
Easy installation + micro-sized design
Variety of options for every door and window style
Long-lasting battery for easy maintenance
View Details
Plus, door alarms and window sensors keep pets and kids in the house. If you're in the kitchen while your kids are playing in the living room, you'll know the second one of them comes and goes out the door. Sensors will also immediately alert you and authorities when the system is triggered, and you can choose how you want the alarms to sound (loudly throughout the house, on your cellular device, etc.).
Door alarms and window sensors make home security easier than ever:
Deter intruders from entering your home
Keep kids inside when you're in another room
Customize sensors to match door & window styles
Install them yourself in just a few easy steps
What to Know Before You Buy.
With so many models and features of window and door sensors available, it can be overwhelming to know where to begin. Here's a little refresher on common terminology so you know exactly what you're getting into before purchasing.
Hardwired vs. Wireless Contact
Some window and door alarm sensors are hardwired, others are wireless. Hardwired sensors often don't require batteries and are more reliable for that reason (and sometimes have a wireless system in place as a backup).
Wireless sensors, however, give you much more flexibility, and can be placed where hardwired sensors can't. They're also much easier to install.
Surface Mounted vs. Recessed
If you're looking for the most affordable option, surface-mounted door alarms and window sensors are the way to go. They use two magnets—one placed on the surface of the door/window frame, the other on the door/window itself—to trigger an alarm when separated. Because they're on the surface, they're exposed to burglars.
Recessed sensors function the same way, but are located on the inside of a door or window frame and not immediately visible to intruders.
Vanishing and Vented Window Sensors
Vanishing sensors do just what they say—vanish and blend right into your home decor so they're virtually undetectable.
If you don't want to deal with your alarm system going off every time you open a window to let in some fresh air, vented sensors let you keep the window cracked open a few inches without triggering the system. If an intruder were to push the door open even further, then you would be alerted.
Battery Life
If you're installing wireless door and window sensors, the last thing you want to deal with is replacing batteries every few months—or worrying they're already dead. Frontpoint batteries are built to last up to six years, and even notify you when they need replacing.
Common Entry Points for Burglars.
According to a recent study1 , burglars are most likely to enter through the front door, followed by first floor windows. Installing front and back door sensors and window alarms is the first step to a safer home.
Window and door alarms go off when reed switches are separated from their corresponding magnets—alerting you that an intruder may be attempting to enter your home.
How do Door and Window Alarm Sensors Work?
Wireless door alarms and window sensors use a device consisting of electrical connectors and a magnetic field, commonly known as a reed switch (the same technology that notifies your computer when the lid is closed). Each window and door sensor uses a reed switch and magnet to create a closed circuit, which triggers an alarm when broken.
Window and door alarms go off when reed switches are separated from their corresponding magnets—alerting you that an intruder may be attempting to enter your home.
Window + Door Sensor Installation Tips.
Frontpoint makes it easy to install door and window alarms, whether your doors and windows slide, swing, or close in the middle. Count on versatility and security without sacrificing style.
The Basics
Each door and window alarm system uses a reed switch to detect when a window or door is opened. A reed switch is comprised of two parts, a magnet and a sensor, which signals an alert when separated.
Sliding Doors
Sliding doors (most commonly located in the back of the home) are a common entry point for burglars. Prevent unwanted entry by placing a magnet on the doorframe and a sensor on the door, or vice versa. The specific location doesn't matter, as long as the two are side by side when the doors are closed.
Sliding Windows
The same principle goes for sliding windows as sliding doors. As long as you have a sensor on the window frame and magnet on the window itself (or other way around), window alarms will sound when the two are separated.
Swinging Windows
Window sensors work the same whether your windows swing or slide. Just make sure you have both a sensor and magnet, then place one on the window frame, and the other on the window itself. There's no wrong way to do it as long as the sensor elements touch when the window is closed.
Double Doors
Unlike swinging windows and sliding doors, with double doors you'll want to strategically place a sensor on one door and the magnet on the other, instead of placing either on the doorframe. This way, you can avoid door alarms going off when one door is closed while the other is opened.
Deep Door Frame
If your door is more than two inches deep and opens outward, one option is to place the door sensor on the inside of the frame, and the magnet on the door itself right next to it. In the event your door opens inward, a motion sensor may be the better solution.
How Many Sensors do I Need?
All a burglar needs is one opportunity to enter your home, so we advise installing a sensor on every door and every window. When it comes to your family's security, there's no such thing as "too safe."
Take Control of Your Home Security with Door & Window Sensors
Get 24/7 alarms without paying for 24/7 monitoring and security.
Customize sensors for each type of door and window, and even let fresh air in without triggering an alarm.
Rely on Frontpoint's long-lasting batteries to keep your sensors functioning for up to six years.