FrontPoint Picks: Gadget Guide for World Cup 2014
GOAALLLLLLLLLLLLLLLLLL!
I can already hear it, can you? Well get ready, because you're going to be hearing it everywhere for the next month as people all over the globe get excited for the World Cup in Brazil, June 12-13. Even I can't escape the hype and I'm normally uninterested in soccer (fútbol, sorry).
It's because the World Cup is more than just a bunch of football games. The World Cup is a worldwide gathering for incredible athletes. It's a time for exuberant displays of national pride. It's an experience – borderline religious for many.
And an event of this magnitude deserves a viewing experience that can equal it, which is why in this week's edition of FrontPoint Picks, we're leading off with the best TVs for watching the World Cup. Heck, you'll practically be in Brazil.
[caption id="" align="alignnone" width="602"]
Source: Independent.co.uk[/caption]
New TVs with 4K Ultra high-definition pictures are here, just in time for the World Cup. What does this mean for you? It means you'll get to see every blade of grass on the pitch, and every bead of sweat that trickles down your favorite player's forehead. Gross.
[caption id="" align="alignnone" width="600"]
Source: Tom's Guide US[/caption]
Okay, maybe paying a premium for high-definition sweat isn't what you had in mind, and the more budget-friendly options on the previous list weren't exactly riveting. Here's a guide that suggests the best TV for you, no matter your budget.
[caption id="" align="alignnone" width="606"]
Source: Yahoo News UK[/caption]
You've got your TV, but realistically, you won't be able to watch every moment of the World Cup (please remember to eat and sleep). That's why you need an app for your phone, so you can keep track of your team whether you're at work, eating or brushing your teeth. Use the apps found in this list and beware of the fake ones.
[caption id="" align="alignnone" width="609"]
Source: Yahoo Travel[/caption]
For the die-hard fan, the idea of watching the World Cup on a TV is a laughable one. No, to get the full experience of the event, you have to be there. If you're traveling to Brazil for the festivities, take some of these gadgets with you to make traveling more comfortable and safer.
[caption id="" align="alignnone" width="615"]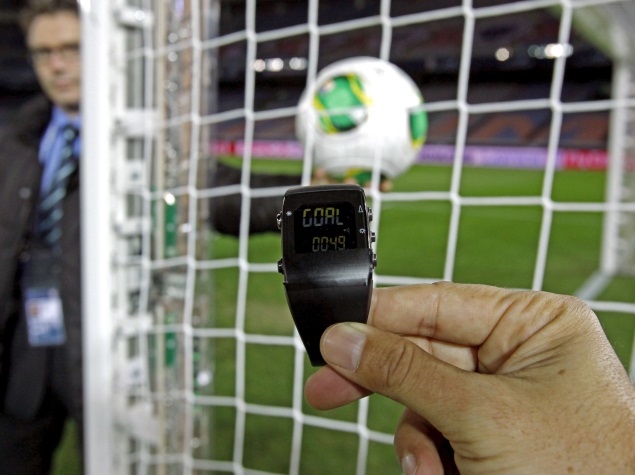 Source: NDTV Gadgets[/caption]
We're not the only ones getting into a World Cup gadget frenzy – even the sport itself is mixing things up. Find out how football is getting a tech makeover to reduce any chances of error.