FrontPoint Picks: Google I/O 2014
June has been a tech news bonanza, thanks to the huge conferences held by two giants if the technology industry.
Apple kicked things off with its Worldwide Developer's Conference, where it announced a lot of big things: iOS 8, HealthKit and Family Sharing, just to name a few. We were particularly interested in the news about Apple's HomeKit.
And this past week, Google hosted its Google I/O 2014, which came on the heels of two big pieces of news that could further shape the smart home industry: the announcement that Nest (a Google-owned company) had acquired Dropcam and the news that Nest was opening its platform to developers.
These obviously captured FrontPoint's attention, but we didn't have time to dwell on them because of the onslaught of information that came out of Google I/O. And in case you didn't see the event, we got you covered in this edition of FrontPoint Picks.
[caption id="" align="alignnone" width="630"]
Source: Engadget[/caption]
Wearable gadgets are the talk of the tech town, and Google is jumping into the fray with Android Wear. It's a line of smartwatches that pair with Android phones, and promises to display the information you need when you need it.
[caption id="" align="alignnone" width="636"]
Source: Google[/caption]
Apple has CarPlay, and now Google has Android Auto. You plug in your Android to a compatible car and the infotainment system turns into a hands-free, voice interface. Android Auto is designed to provide a distraction-free experience, so you can listen to music, get directions and respond to texts without having to take your hands off the wheel.
[caption id="" align="alignnone" width="642"]
Source: Tom's Hardware[/caption]
Watching TV has become unnecessarily complicated with an endless amount of different smart TVs. Android TV seeks to fix that problem by making streaming video, music and games to TVs as simple as possible.
[caption id="" align="alignnone" width="645"]
Source: Android Central[/caption]
The Android for Work (man, they're not really imaginative when it comes to naming things, are they?) program sets out to connect a person's work and personal life in one device, and it makes sense given that a lot of people use their phones for business. The program will also improve security – a growing consumer concern – and allow for native Microsoft Office editing in Google Docs.
[caption id="" align="alignnone" width="643"]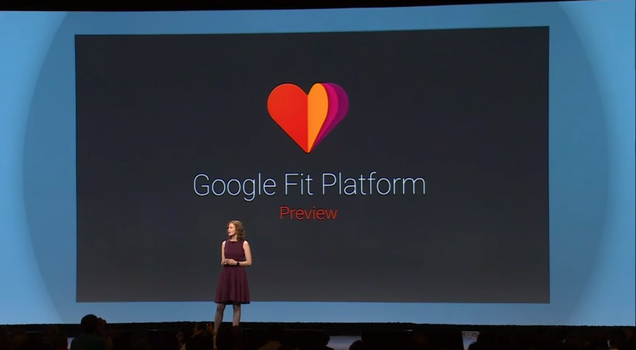 Source: Gizmodo[/caption]
Similar to Apple's HealthKit, Google Fit is a platform that connects a bunch of fitness and health apps. They'll share data with each other to give you a clearer picture of your overall health in a single location.