FrontPoint Picks: Last-Minute Tax Tips
Why do I wait until the last minute to do my taxes? Despite having the forms since mid-February, I still haven't completed them. I could argue that I enjoy working under pressure (I do) or I could say I'm worried that I'll owe payments (I am), but the simple truth of matter is this: I'm a procrastinator.
However, there is simply no avoiding tax season, no matter how hard one procrastinates. And as the tax deadline (April 15) looms, I know it's time to buckle down. If you're in the same situation as me, you're probably in full-on scramble mode – rounding up forgotten paychecks, bills and receipts.
My fellow procrastinators, unite! Today on FrontPoint Picks, we're providing you all the tools you'll need to make the final weekend of tax season as painless as possible. Let's crunch those numbers!
How to Do Your Taxes for Beginners
[caption id="" align="alignnone" width="500"]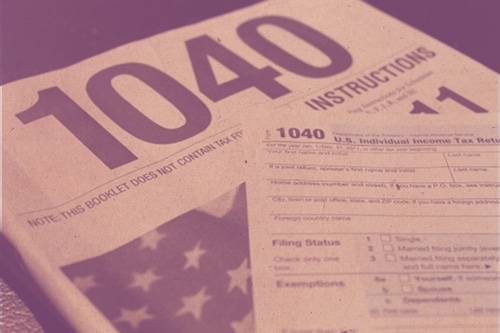 Source: The Art of Manliness[/caption]
If this is your first time doing taxes, all the numbers and lingo can be overwhelming. But you can relax, as Art of Manliness' "A Young Man's Guide to Doing His Taxes" (ladies are welcome too!) covers the basics of tax filing – including the lingo, the forms and how to get organized.
9 Last-Minute Tax Tips for Procrastinators
[caption id="" align="alignnone" width="652"]
Source: USNews[/caption]
Apparently, we're not the ones who waited until the last minute to do their taxes. According to U.S. News Money, every year about 28 percent of people wait until the last few weeks to file. To help us out, they've also provided nine last-minute tax tips to get the most out of our refunds.
Getting organized to do your taxes can be tiresome, especially after putting it off for so long. And it's the worst when you can't find your forms! It's a dreadful feeling, but you can relax because the IRS website has all the forms and information you'll need!
The Cheapest and Easiest Ways to File Your Taxes Online
[caption id="" align="alignnone" width="636"]
Source: Gizmodo[/caption]
More and more people are doing their taxes online, thanks to its ease-of-use and convenience. There's nothing wrong with doing your taxes by hand or through an accountant, but if you're looking to make the digital leap, Gizmodo compiled the list of the cheapest and easiest ways to e-file your taxes. Also, remember to practice caution if you're e-filing.
The 10 Best Tax-Related Movies
[caption id="" align="alignnone" width="575"]
Source: DailyFinance[/caption]
Taxes can be stressful and tiring! You don't have to complete all your forms all at once – unless you started 30 minutes before April 15 – so why not take a break and watch a movie? Even better yet, why not watch a tax-related movie?  These recommendations from DailyFinance will do the trick.